Expat 2.2.6 has just been released. Besides improvements to the build system, 2.2.6 is a bugfix release. For more details, please check out the changelog.
If you maintain Expat packaging or a bundled version of Expat somewhere, please update to 2.2.6. Thank you!
Sebastian Pipping
Repology is monitoring package repositories across Linux distributions. By now, Atom feeds of per-maintainer outdated packages that I was waiting for have been implemented.
So I subscribed to my own Gentoo feed using net-mail/rss2email and now Repology notifies me via e-mail of new upstream releases that other Linux distros have packaged that I still need to bump in Gentoo. In my case, it brought an update of dev-vcs/svn2git to my attention that I would have missed (or heard about later), otherwise.
Based on this comment, Repology may soon do release detection upstream similar to what euscan does, as well.
I've been wanting to get away from Wordpress for a while now. To get rid of dynamic code execution, of MySQL, of PHP, and Wordpress in particular. I finally completed that move.
The conversion to Static Site Generator Nikola took me a while, maybe I'll make time for another post with a few more details. There may still be a few rough edges, e.g. with the URL rewrite mapping. Please let me know if you notice anything broken.
I would like to apologize if any Blog Planet gets spammed by the change in feed entry IDs.
For the record, this is what the blog looked like for the past years: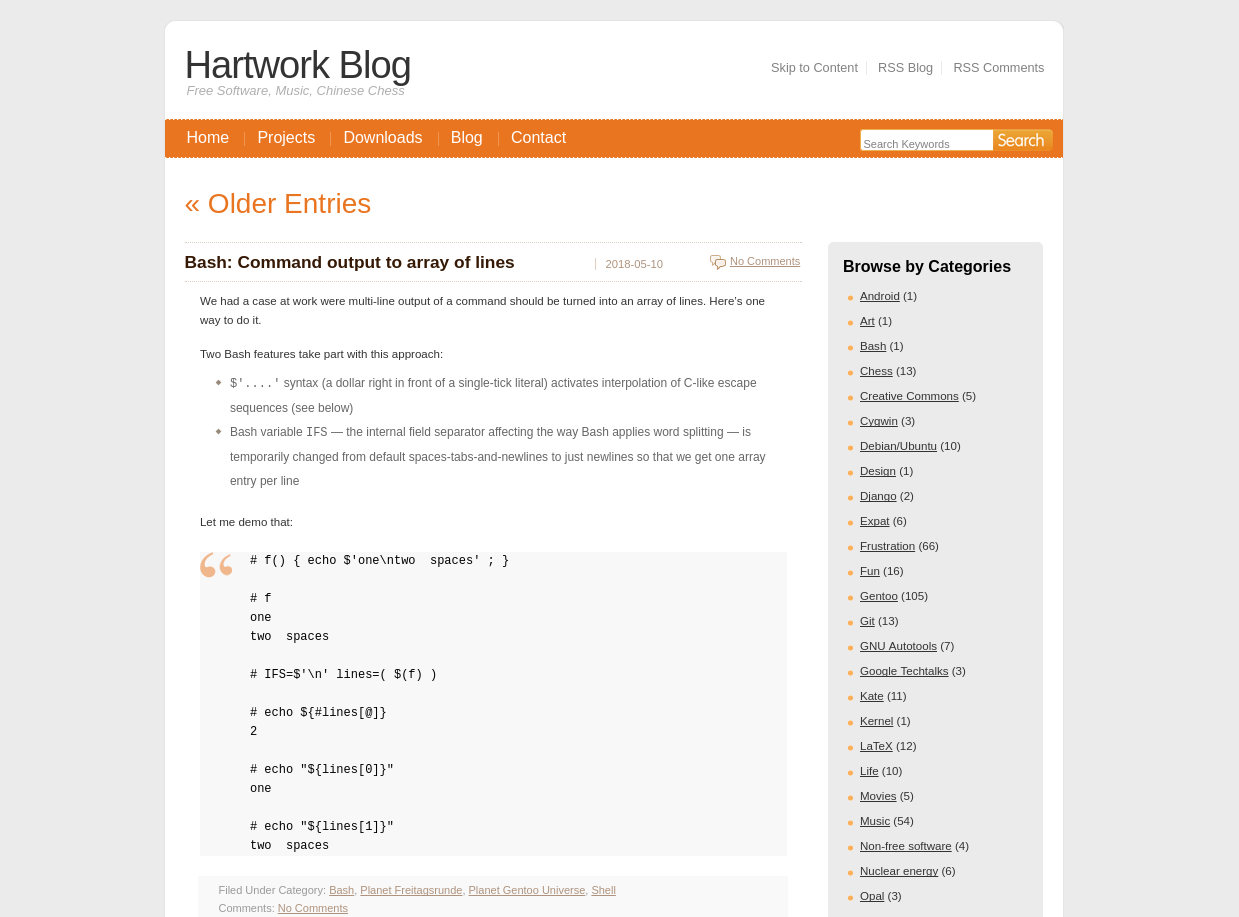 Good bye, Wordpress.
EDIT 2018-05-29: Missing favicon restored