A few days ago I had the chance to first get my hands on a printed version of that book I designed the cover for: Einführung in die Mittelspieltaktik des Xiangqi
by Rainer Schmidt. The design was done using Inkscape and xiangqi-setup. I helped out with a few things on the inside too.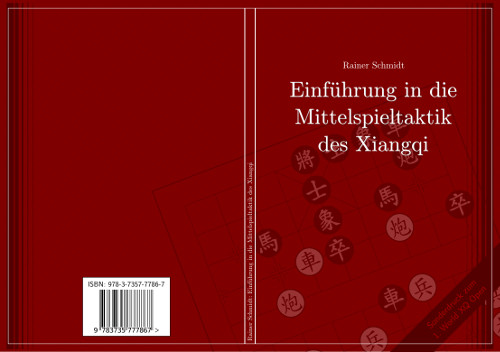 A few links on the actual book:
PS: Please note the cover images are "all rights reserved".