Asian symbol pieces can make entering Chinise Chess (Xiangqi) unnecessarily difficult for non-asian people. To ease things up a bit using "western" pieces can help, especially as most pieces have (close) equivalents in regular chess. In contrast to a hardware game, in software changing pieces can be an easy thing. The small script I made downloads piece graphics from chessvariants.org and makes them usable for hoxchess, a Free Software Xiangqi program. Here's a picture of what that can look like: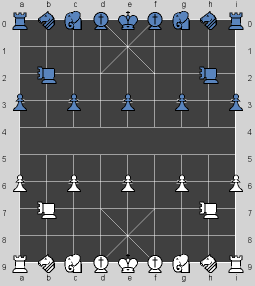 Once you want to start playing with the original pieces the following set might be an option. The script also grabs that; it's taken from the game at pragmaticlogic.com.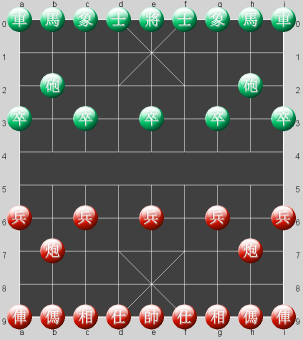 I'm still at learning the rules btw in case the post suggested something else before.
Download

The Chinese Chess (Xiangqi) for "western" people by Sebastian Pipping, unless otherwise expressly stated, is licensed under a Creative Commons Attribution-ShareAlike 3.0 Unported License.